Office Fitout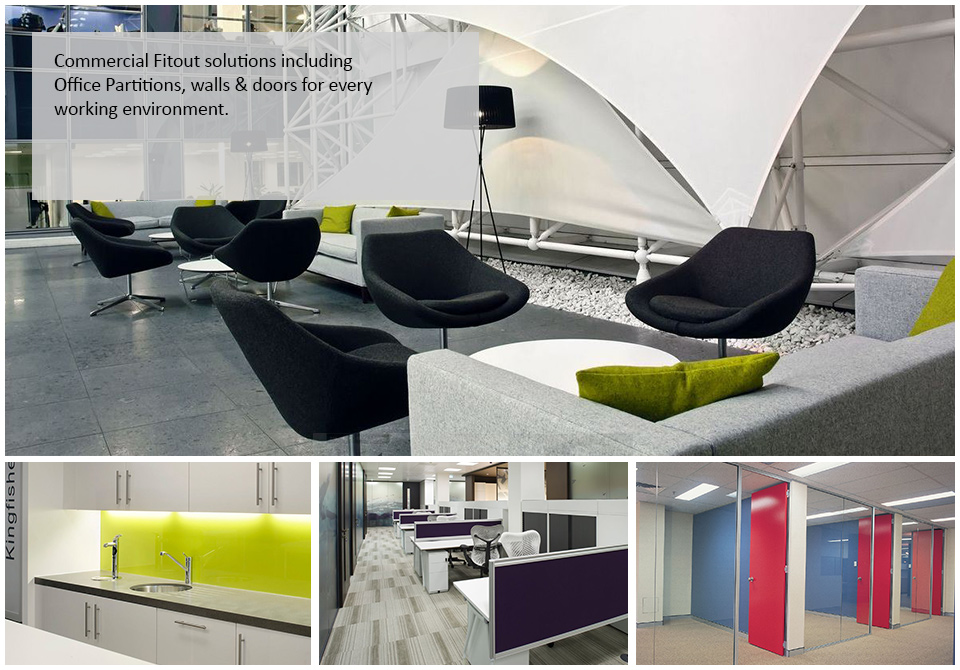 Fit outs
Office fitout solutions for every working environment…
Office Space Design are a qualified and registered general building and construction company and therefore understand the whole construction and office fitout process. Not only do we design architectural office environments, we build them too ensuring you obtain value for money, the office structure is built correctly and complies with the Australian Standards and that the finished result is a high quality.
Call us today on 1300 313 495 for a quote on our full range of fitout solutions:
Office construction & fitout
Demolition & de-fit
Building alterations
Office partitioning & walls
Electrical & data
Joinery & equipment
Workstations and furniture
Fast office fitouts, on time & on budget!
We will guarantee you:
Free initial consultation
Fast project delivery & completion on time
Modern office design & layout
Value for money & within budget
Concept to completion package solution
There are many significant benefits you can experience when you select our construction and office fitout solution. The project works can get started quickly without any contractor delays and our own employed skilled tradesmen take personal responsibility and accountability to ensure that every detail of the office fitout project is conducted above industry standards and to a safe and correct methodology.
Our company accreditation includes public and products liability insurance cover of $20 million, professional indemnity insurance Australian Commonwealth Government contractor pre-qualification registration, Quality Assurance system to ISO 9001 and Occupational Health & Safety policy which provides our clients with total customer security and the assurance.