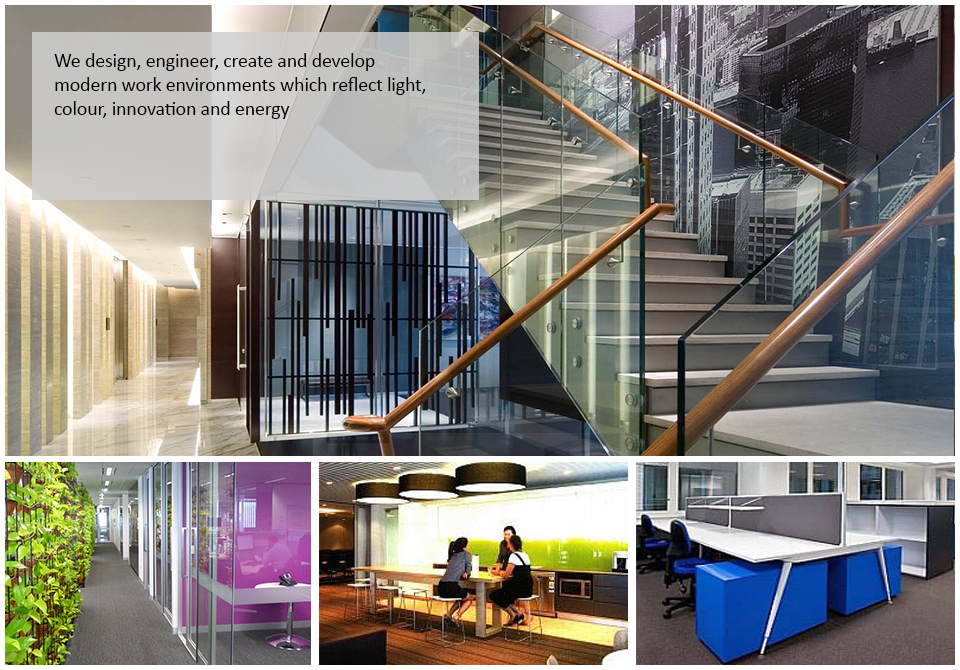 Our architectural design team has a systematic and regulated approach to ensuring all projects have a distinctive corporate look and feel. We work collaboratively with you to achieve the best use of space with the best layout and furniture systems.
 Office Space Design provide the following interior design services:
Office interior design

Colour & finishes

Concept drawings

Plans & specifications

Elevations & perspective

Colour selections

Consultancy & advice

Architectural design & planning

CAD drawings

Design documentation

Engineering drawings

Architectural drawings
FREE interior design consultation – Speak to our design team now on 1300 313 495
We give you ideas… and create the working environment… to empower your staff
You give us the opportunity… to transform your office… to grow your business
Through years of experience and having designed award-winning office fitouts, our design team will guide you through the interior design process. We will assist you in selecting colours and finishes which best reflect your corporate image and to create the right working environment which is modern, dynamic, innovative, functional and adaptable to the methodologies of the ever changing world of business.
Our interiors are timeless in design to ensure your new office fitout is long lasting and does not become out of date. Our office interior design solution includes advice on design options, workstation and furniture configurations, ergonomic assessment, modern innovations and ideas, technology integration and colours and finishes. Once selections have been made, we will then provide you with a design or colour board to display the colours and finishes and help you visualise the concept.
We understand you may need help in visualizing how a floor plan can be transformed into a finished office fitout so call our design team to find out how we can provide you with design expertise and solutions that will assist.
Our modern layout configurations proactively incorporate design solutions that meet statutory, council, OH&S and Australian Government standards and regulations for office fitouts.
We offer free office design ideas and can assist you with all aspects of office interior design. We provide interior design Adelaide, interior design Melbourne and interior design Sydney so we can assist you on a national scale with any branch office fitouts. We specialise in modern office design, workstation layout design and architectural interior design.